Spouse Bad Driving Record Can Affect Your Car Insurance Rate, Learn How
Free Car Insurance Comparison
Compare quotes from the top car insurance companies and save!
Secured with SHA-256 Encryption
UPDATED: Oct 1, 2020
It's all about you. We want to help you make the right coverage choices.
Advertiser Disclosure: We strive to help you make confident car insurance decisions. Comparison shopping should be easy. We are not affiliated with any one car insurance provider and cannot guarantee quotes from any single provider. Our partnerships don't influence our content. Our opinions are our own. To compare quotes from many different companies please enter your ZIP code on this page to use the free quote tool. The more quotes you compare, the more chances to save.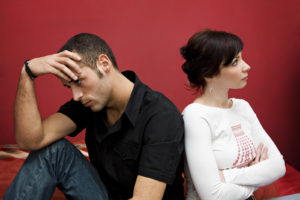 With marriage come many important financial decisions that include joint bank accounts, tax returns, and whether to share car insurance. While there are good reasons to share the same car insurance policies with convenience being the most obvious, there are also times when you should consider not sharing the same car insurance with someone who has a bad driving record.
How Marriage Affects Car Insurance?
When insurance companies determine the rate you pay for the premium they look over several factors which include age, driving record, and having a high-risk occupation which will usually boost the premiums being paid. One of the statistics is the marriage itself because married people are actually less likely to be in a car accident than single people.
However, while married people above the age of 25 with good driving records and low-risk occupations will generally enjoy a discount, having one person with a poor driving record means that their spouse will wind up paying a higher rate.
Compare quotes from the top car insurance companies and save!
Secured with SHA-256 Encryption
When to Keep Car Insurance Policies Separate?
The affect of bad driving record on car insurance premium is arguably the most prominent when it comes to keeping separate policies. This means that if you have a good driving record, you'll keep paying lower rates for your insurance. There are other reasons to keep separate policies as well if your spouse does the following;
Drives a Valuable, Classic Vehicle
Drives a Model Expensive to Insure such as a High Performance Sports Car
Travels Considerably More that You Per Day
If you can convince your spouse to drive another, less expensive type of vehicle then you might safely add their name to your policy. However, it is the driving record which will need to be investigated before you automatically try to add them.
Mileage is one of the most overlooked standards when it comes to the cost of your car insurance.
If you have a good driving record and do not exceed a certain number of miles per day, then you can pay even less in terms of your premiums. Learn here more about occasional driver insurance.
Shopping for Insurance & Talking to the Agent:
You can get free quotes from different car insurance companies and compare their rates so that you can make the best informed decision. You can request free quotes right from us to compare and save on premium.
How to manage an affordable rate?
You'll want to include all the information that you can so that you can get the right quote for the insurance that you need. Be sure to speak to an agent first before making the commitment to going with a joint policy.
This is particularly true when shopping around for policies and finding one that looks to be the least expensive. You'll want to know if there are other factors that need consideration before making the choice.
The bottom line…
In the end, the decision of whether to include your spouse on your car insurance will need to include all the relevant factors that will either boost or decrease the premiums that you pay. In addition, you'll want to search for different methods that provide discounts such as higher premium, taking a recognized safety driving course, or bundling with other insurance from the same company.
Editorial Guidelines: We are a free online resource for anyone interested in learning more about car insurance. Our goal is to be an objective, third-party resource for everything car insurance-related. We update our site regularly, and all content is reviewed by car insurance experts.