What is a Declaration Page?
Free Car Insurance Comparison
Compare quotes from the top car insurance companies and save!
Secured with SHA-256 Encryption
UPDATED: Oct 1, 2020
It's all about you. We want to help you make the right coverage choices.
Advertiser Disclosure: We strive to help you make confident car insurance decisions. Comparison shopping should be easy. We are not affiliated with any one car insurance provider and cannot guarantee quotes from any single provider. Our partnerships don't influence our content. Our opinions are our own. To compare quotes from many different companies please enter your ZIP code on this page to use the free quote tool. The more quotes you compare, the more chances to save.
Editorial Guidelines: We are a free online resource for anyone interested in learning more about car insurance. Our goal is to be an objective, third-party resource for everything car insurance-related. We update our site regularly, and all content is reviewed by car insurance experts.
Organizing auto insurance can often be more hassle than you initially think. Firstly, you need to compare quotes, analyze policies and decide on the deal which offers you the best coverage for the best price.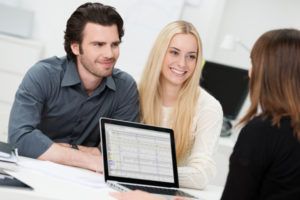 Unfortunately, the complications don't stop there. Once you have decided on the auto insurance policy you wish to use, you'll receive a substantial amount of paperwork to go through, not exactly bedtime reading!
One of the pieces of documentation will be the Declaration page, also commonly referred to as the 'Def'. So what exactly does this page contain? When do you receive it? Is it important to review it? Let's find out.
What Does A Declaration Page For An Auto Insurance Policy Include?
The following information is generally found on the Declaration page of an automobile policy:
The name of the insurance company (known as 'the insurer').
The policy number (sometimes called the 'reference').
The name of the insured person, including their address (known as the 'policyholder').
The policy period (when the policy comes into effect and when it expires).
A description of the vehicle insured (including the make, year and model of the vehicle).
A description of the coverage provided (including any limits which may apply).
Endorsements (this will outline any changes which have been made to the policy or any special conditions which apply).
Compare quotes from the top car insurance companies and save!
Secured with SHA-256 Encryption
When Do You Receive The Declaration Page For Your Auto Insurance Policy?
When a policy begins, a Declaration page is prepared and issued. If a prior policy is being renewed the document will be called a 'renewal declaration page'. Also, if, during the course of a policy, the policyholder makes a change to any matter relating to the policy, a revised Declaration page is issued.
Is It Important To Review The Declaration Page?
Yes, absolutely. When you receive your Declaration page, whether it is for a new policy, renewal or a change to an existing policy, it is always a good idea to carefully review all of the details. Ensure that everything is accurate and up to date. If any changes need to be made, you should contact the insurance company as soon as possible.
As well as carefully checking the Declaration page for accuracy, it is also useful to keep a copy of the document for your personal use.
Certainly, auto insurance is a vital part of driving. It gives us peace of mind to know that, in the event of an incident, we have the appropriate level of cover. It's all too easy to simply skim over policy documents when we receive them, however informing ourselves of their purpose and content should be a priority.
A Declaration page outlines the main elements of the policy, including the insurer, insured, vehicle, cover, and endorsements. You will receive a Declaration page when you start a new policy, renew a policy or make a change to an existing policy. Make sure you review the details carefully and keep a copy of the document in a safe place.