Questions to Ask Before Getting No Down Payment Car Insurance
Free Car Insurance Comparison
Compare quotes from the top car insurance companies and save!
Secured with SHA-256 Encryption
UPDATED: Oct 1, 2020
It's all about you. We want to help you make the right coverage choices.
Advertiser Disclosure: We strive to help you make confident car insurance decisions. Comparison shopping should be easy. We are not affiliated with any one car insurance provider and cannot guarantee quotes from any single provider. Our partnerships don't influence our content. Our opinions are our own. To compare quotes from many different companies please enter your ZIP code on this page to use the free quote tool. The more quotes you compare, the more chances to save.
Editorial Guidelines: We are a free online resource for anyone interested in learning more about car insurance. Our goal is to be an objective, third-party resource for everything car insurance-related. We update our site regularly, and all content is reviewed by car insurance experts.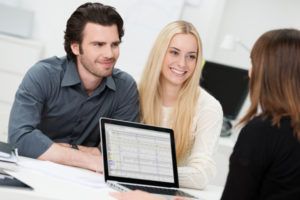 The option of no or low down payment car insurance should not come without asking at least five questions first before making your purchase. While there are advantages to car insurance that does not require a down payment, there are also issues that you should be aware of before you choose this type of policy for your needs.
What is the Total Cost of the Policy?
The purpose of a no down payment policy is that you forego all upfront costs. However, if the total cost of the policy is going to be more than one that requires a down payment, then you may want to reconsider before accepting the insurance. Insurance companies are in business to make a profit, so it is not surprising that some companies may simply spread out the cost of the down payment in the monthly premiums.
Are There Any Hidden Fees?
If they cannot get you with a down payment, you will want to check for any hidden or surprise charges. Look at the pricing policy of the car insurance without down payment to spot any costs or fees that raise the price. You can compare with your current policy to see any differences which will help you find any unusual costs. Be careful in your search because some fees or charges may be in the fine print or not very easy to spot.
What Other Insurance Companies Offer No Down Payment?
Essentially, do you qualify with other insurance companies for their no down payment policies? You may find that some insurance providers will not accept you while others will. So, you will want to check out the policies being offered by all insurance companies that will agree to a very small or no down payment. Many drivers will qualify for not having a down payment with one insurance company which they have been with for many years.
What are the Qualifications?
Go over what it takes to qualify for a no down payment policy and see if it is something you could lose. You should maintain a good payment record and credit rating, but you may also need to keep a good driving record and meet other qualifications. The insurance company should list the requirements necessary on the policy itself, but some may be in the fine print. Be sure to check with your insurance agent and the fine print of the policy to see what is needed to remain qualified.
Is It Available for Liability-Only?
Many zero down payment car insurance policies are only available for certain types of coverage. So, it does you little good if the coverage does not match your needs. For example, if no down payment only applied to comprehensive and you drive a vehicle that is over ten years old, liability and an uninsured motorist is usually a better and far less expensive choice.
By taking the time to answer the questions, you can make the best-informed choice when it comes to purchasing a no down payment policy.